AU Expo 2020 - Pavilion Director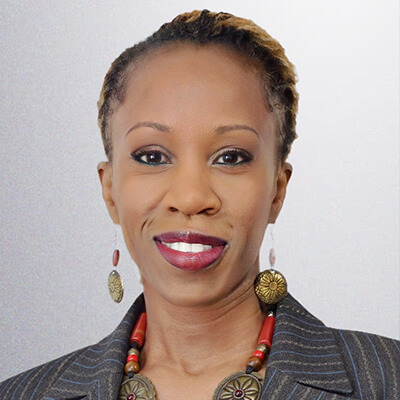 Ms. Leslie Richer serves the African Union Commission (AUC) in the capacity of Director of Information & Communication for the African Union (AU), spearheading the Agenda2063 strategic communications team that is entrusted with the deployment of the African continent's developmental blueprint.
She has amassed an invalueable wealth of industry-based knowledge over the last 20 years, having worked in various capacities and departments in leading global organisations - spanning marketing, strategic planning and business management in both the public and private sector.
For the African Union Commission at the Expo 2020 in Dubai, Mrs. Richer serves as the Pavilion Director, tasked with leading the overall operations as well as leading the AU at Expo team. She leads the strategic engagements to ensure the safeguarding of strategic interests of the African Union Commission - ensuring the successful delivery of the overall deliverables.
As the Pavillion Director, she oversees the overall exhibition development, from design development right-through to production and implementation. Identifying strategic opportunities to best position the AUC brand to the world. She gives creative guidance and has curatorial input, amongst many of her responsibilities.