AU Expo 2020 - Commissioner General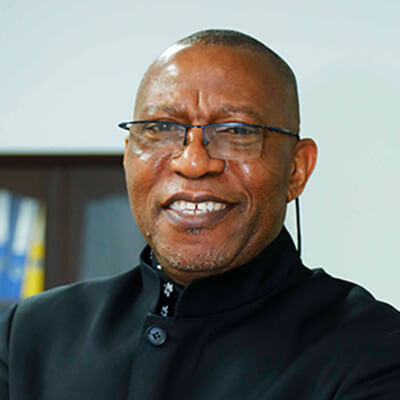 Dr. Levi Uche Madueke serves the African Union Commission (AUC) in the capacity of Head, Partnerships Management and Resources Mobilization Division.
In addition to his responsibility, the Chairperson of the AU Commission, H.E. Dr Moussa Faki Mahamat appointed Dr Madueke as the AU Commissioner General for Expo 2020 Dubai to have the overall oversight and coordination responsibility in ensuring the successful execution of AU participation at the Expo 2020 Dubai.
Dr. Madueke commands pronounced skills in driving result-oriented strategic Partnerships and is a specialist in Organizational management and leadership, project management and resource mobilization.
Since assuming the position of Head of AU Strategic Partnerships in 2015, Dr. Madueke has embarked on a fast-tracked process of rejuvenating and elevating the African Union's Strategic Partnerships, ensuring that all Partnerships are action and resulted-oriented, deepened in an essence of mutual benefits, streamlined and implementable in order to deliver expected results to Africa, in line with the AU Agenda 2063.
Following his appointment by the Chairperson of the AU Commission as the AU Commissioner General for Expo 2020 Dubai, in 2019, Dr. Madueke has worked to mobilize African Union stakeholders to ensure full participation at the Expo, as a family. He believes that Expo 2020 Dubai will provide AU a multitude of opportunities to advance its commitment to sustainable development as well as explore potential partnerships required for the socio-economic transformation of the continent as part of the post-COVID-19 recovery plan and towards attaining the Africa that Africans want. More critically, showcase Africa as a secure destination for investment.